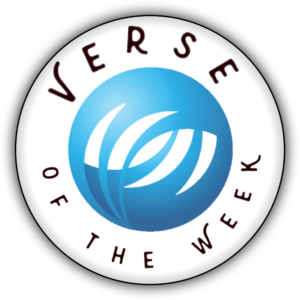 "Love is patient and kind; love does not envy or boast; it is not arrogant." 1 Corinthians 13:4 (ESV)
What does this Bible verse mean to us? What exactly does it mean to "envy"?
This Bible verse speaks about love and a few of its characteristics. It states that when we truly love someone, we will not be envious of them, boastful or arrogant towards them. While love is very important, this week we are going to discuss the meaning of jealousy.
Most of us have heard it said "Do not covet your neighbor's wife". To covet or envy what someone else has means to be jealous. Many times in life, other people get things that we want. When this happens, it is our natural reaction to envy them. While this is perfectly normal, it isn't what God wants.
Because we are born sinners, as we have all sinned and fall short of God's glory, we will, from time to time, feel negative feelings towards others. Jealousy is one of those negative feelings that can be very difficult to overcome.
So what should we do when we feel jealous? What exactly does God want us to do?
One good way to cope with jealousy is to pray for those that we envy. The best strategy for dealing with any anger or negative feelings toward others is to take a moment and simply pray for them. After all, God wants us to love not just our friends, but our enemies as well.
Instead of wishing we could have what others have, we should be happy for them. We may not always get everything we want, but if we are believers, God will make sure we have all that we need. So, if your friend gets something like a promotion or a scholarship that you really wanted or felt like you deserved, pray for them and try to be happy for them.
Most importantly, don't give up hope. God works his will in our lives and has a plan for all of us. Sometimes it may seem like things aren't going our way, but God will work everything out in time. For it is God who said, in Jeremiah 29:11: "For I know the plans I have for you, declares the Lord, plans for welfare and not for evil, to give you a future and a hope."
Let's start the week off with a prayer:
"Dear God, thanks for all that you do for me. Please help me to always be thankful for your love and your blessings. Help me to pray for those that I feel jealous of, and help me to be happy for them. Please God have your will in my life that I may fulfill the plans you have for me. Amen."
-J. Edwards Holt
Scripture quotations are from the ESV® Bible (The Holy Bible, English Standard Version®), copyright © 2001 by Crossway, a publishing ministry of Good News Publishers. Used by permission. All rights reserved. May not copy or download more than 500 consecutive verses of the ESV Bible or more than one half of any book of the ESV Bible.