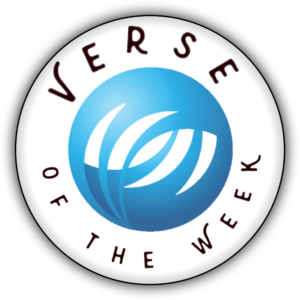 "For God so loved the world, that he gave his only Son, that whoever believes in him should not perish but have eternal life." John 3:16 (ESV)
What does this Bible verse mean to us?
If you've ever been to Sunday school, chances are you've heard John 3:16. It's one of the most well-known Bible verses. But what does it actually mean?
Well, for starters, God created us all in his image. In the beginning, Adam and Eve walked with God in the Garden of Eden. It was paradise on earth, as everything was perfect.
But, as we all know, one day Adam and Eve disobeyed God by eating fruit from the forbidden tree. This may not sound so bad, but it was. Because of their disobedience, all of mankind was punished with death. Because of their mistake, we are all born sinners and are deserving of punishment by God.
For many years, people had to make animal sacrifices to God in order to go to Heaven. This was not always an easy process, and some did not make it. But, despite our sins, God still loved us. One day, he decided to send His Son Jesus to be born to this earth in human form that he may die upon the cross, thus opening up the way for us to go to Heaven.
So, despite the many times that we've done wrong by God, despite the horrible things that humans have done over the years, God, the Creator of the entire universe, made the ultimate sacrifice just so that we could be with him, and that he could get to know us. There's no denying that this is amazing.
So, with that said, what do we have to do to go to Heaven?
Well, according to John 3:16, all we have to do is believe in Jesus. We have to believe that Jesus is the Son if God and that he died on the cross for our sins. Aside from believing, we must confess our sins to God and invite Jesus to live in our hearts. One of the best ways to go about the plan of salvation is with this method: Admit, Believe, and Confess.
First, we must admit to God that we have sinned and fall short of His glory. Second, we must believe that God sent his only Son Jesus to die on the cross for us, and third we must confess our sins to God, ask his forgiveness, and invite Jesus to live in our hearts.
Let's start the week off with a prayer of salvation:
"Dear God,
Thank you for being a loving and merciful God. Thank you for loving me even though I have sinned against you. Lord, I want to be with you one day, to spend eternity with you. Lord, I admit that I'm a sinner. I admit that I don't deserve your love. Father, I believe that you sent your Son Jesus to die on the cross that I may be forgiven for my sins. And lastly Lord, I confess my sins to you. I ask that you forgive me of my sins and allow Jesus to come into my heart, that I may live forever with you. Amen."
-J. Edwards Holt
Scripture quotations are from the ESV® Bible (The Holy Bible, English Standard Version®), copyright © 2001 by Crossway, a publishing ministry of Good News Publishers. Used by permission. All rights reserved. May not copy or download more than 500 consecutive verses of the ESV Bible or more than one half of any book of the ESV Bible.