---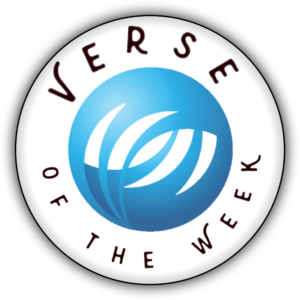 "But those who desire to be rich fall into temptation, into a snare, into many senseless and harmful desires that plunge people into ruin and destruction." 1 Timothy 6:9 (ESV)
What does this Bible verse mean to us?
Well, for starters, we've all had those times where we thought about how great it would be to get rich. Many times, I find myself fantasizing about what I would do if I won the lottery. I think about all the things I would buy: a new car, a mansion with elevators and a pool, a shiny new laptop, and many other things. I think "Oh, how much better life would be if I could just get that money!".
But, the truth is that no matter how much we want money, it can't buy us happiness. In fact, as this verse points out, the desire for money can lead us to very bad things.
Firstly, it says that the desire for riches can lead us into temptation. For example, we may feel ourselves, at times, being tempted to lie, cheat, or even steal in order to obtain wealth. When we give into these temptations, we give power to the greed within us.
Second, this verse says that we fall into a snare, or a trap. What this means is that when we give in to greed, when we lie, cheat, or steal to obtain wealth, we become trapped in our own sins and desires. We essentially become slaves to our desire for wealth.
Third, this verse warns that desiring wealth and falling into the traps of this sin can ruin us and ultimately destroy our lives. For example: lying and cheating can ruin friendships or jobs, and stealing can even cause you to go to jail, which can ruin your life if you're not careful.
In my book, "Little Men, Big Treasures", a group of dwarves are faced with greed and temptation. The decisions that they make not only affect their lives, but also the lives of their friends and family.
Basically, in this verse, God is giving us a warning about the dangers of greed that we face in our everyday lives. He's letting us know that giving into our greedy and selfish desires can take over our lives and destroy us. Decisions made out of greed can ruin not only your life, but the lives of those around you as well.
How can we avoid becoming greedy?
One of the best ways to deal with our greed is prayer. It is our duty to be watchful and mindful of our desires, making sure that we do not fall into greed and temptation. We should be thankful of all the we have instead of dreaming about the things we do not. God wants us to be content with what He gives us. If we can become content with what we have, we are less likely to fall into greed and it's temptation.
Let's start the week off with a prayer.
"Dear God,
Thank you for this day that you have given us. Thank you God for your Holy Word that helps to warn us against the dangers of greed and sin. Please God protect me from evil, and give me the strength to resist temptation. Thank you God for all your many blessings. Amen."
-J. Edwards Holt
Scripture quotations are from the ESV® Bible (The Holy Bible, English Standard Version®), copyright © 2001 by Crossway, a publishing ministry of Good News Publishers. Used by permission. All rights reserved. May not copy or download more than 500 consecutive verses of the ESV Bible or more than one half of any book of the ESV Bible.