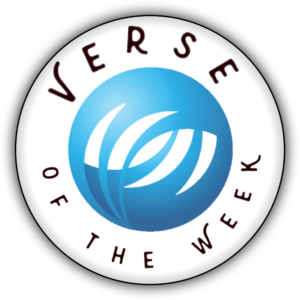 "Peace I leave with you; my peace I give to you. Not as the world gives do I give to you. Let not your hearts be troubled, neither let them be afraid." John 14:27 (ESV)
What does this verse mean to us?
In this verse, Jesus is talking to His disciples. At this point, Jesus has already died on the cross, risen from the dead, and is about to ascend into Heaven. Having been with him for so long, the disciples are worried about what they're going to do without Jesus.
However, in this verse, Jesus is basically telling them that, while he is going back to Heaven, he isn't technically leaving them. He tells them that he is leaving behind the Holy Spirit to comfort them and watch over them.
Because Jesus has given us the Holy Spirit, he's telling his disciples, and us, that we never have to be afraid. Of course, we will be afraid sometimes, but God wants us to know that we don't have to. Even though Jesus went back to Heaven, we can call on Him and the Holy Spirit when we feel afraid.
When Jesus left earth to go back to Heaven, he left us with the Holy Spirit and also with the promise that one day he will return and take us to Heaven to be with him.
Let's start the week off with a prayer.
"Dear God,
Thank you for sending your only Son to die on the cross for us. Thank you God for leaving us the Holy Spirit to comfort us and keep us safe. God, help us to call on the Holy Spirit and take comfort in you when we feel afraid. Amen."
-J. Edwards Holt
Scripture quotations are from the ESV® Bible (The Holy Bible, English Standard Version®), copyright © 2001 by Crossway, a publishing ministry of Good News Publishers. Used by permission. All rights reserved. May not copy or download more than 500 consecutive verses of the ESV Bible or more than one half of any book of the ESV Bible.