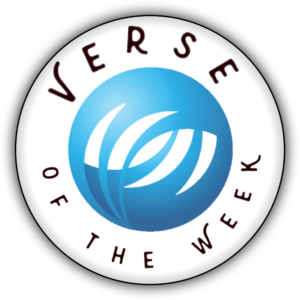 "Finally, brothers, whatever is true, whatever is honorable, whatever is just, whatever is pure, whatever is lovely, whatever is commendable, if there is any excellence, if there is anything worthy of praise, think about these things." Phillipians 4:8 (ESV)
What does this verse mean to us?
In this verse, the apostle Paul is speaking to the church. He is giving great advice regarding thoughts, because no matter what we say or do, what we think will be very important to our lives.
As Christians, we should focus on positive things. If we concentrate too much on the negative, it can really put a damper on our relationship with God. Too much negativity can make a person miserable and bitter. It's for this reason that God advises us to think only about good things, things that will lift our spirits, not bring us down.
Because we are children of God, we are often visited by the devil. The devil likes to tempt us and fill our heads with bad thoughts. Sometimes this can be hard to deal with, and we will find ourselves trapped in bad thoughts. When this happens, it is up to us to pray to God and ask him to fill our minds with happy things, so that we can drive the devil away.
One good way to avoid bad thoughts is to avoid things that make us sad or angry. For example, avoiding contact with bitter people as much as possible, or avoiding movies with violent or horrific images, can help us to keep bad things out of our minds.
When Jesus was tempted by the devil, he drove the enemy away with scripture. So, when you feel yourself thinking bad thoughts, one way to combat them is by saying Philippians 4:8, or any other Bible verse related to bad thoughts, out loud. The devil hates God's Word, and enough of it will drive him away.
Let's start the week off with a prayer.
"Dear God
Thank you for this great advice from the apostle Paul. Please God guard our hearts and minds and help us to think only on things that are good, and just and pure, just like this verse tells us. Please God full our minds with the peace that only you can give. Amen."
-J. Edwards Holt
Scripture quotations are from the ESV® Bible (The Holy Bible, English Standard Version®), copyright © 2001 by Crossway, a publishing ministry of Good News Publishers. Used by permission. All rights reserved. May not copy or download more than 500 consecutive verses of the ESV Bible or more than one half of any book of the ESV Bible.