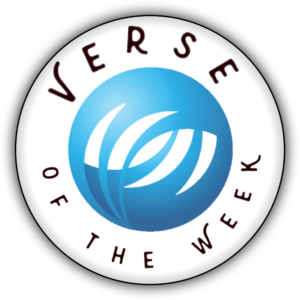 "And the Lord appointed a great fish to swallow up Jonah. And Jonah was in the belly of the fish three days and three nights." Jonah 1:17 (ESV)
What does this verse mean to us?
This Bible verse comes from the book of Jonah. In this Bible story, God spoke to a man named Jonah and told him to go preach to people in a city called Nineveh. But Jonah was afraid, and so he decided to run away from God. Jonah got on a boat going to a city called Tarshish, where he believed that he could hide from God.
While Jonah was at sea, a great wind came and shook the ship. This frightened all the others on board, and they began to pray to their own gods. Jonah was asleep below the ship, and so the captain went to find him.
"What's going on?" The captain asked. "What can we do to stop this great storm?"
Jonah knew what was happening. He knew that his God was causing this storm, and so he said:
"You must throw me overboard. It is my God that is doing this. Toss me into the sea and the storm will stop."
So, the men listened to Jonah and threw him overboard. When they did, the storm stopped and the sea became calm again.
Soon, a fish came and swallowed Jonah, and Jonah stayed inside the fish for three days and three nights.
While he was inside the fish, Jonah prayed to God and asked him for forgiveness. Jonah knew that he had disobeyed God and that this was why God allowed the fish to swallow him. God heard Jonah and he commanded the fish to throw him up onto dry land.
Once again, God told Jonah to go and preach to the people of Nineveh, and this time Jonah listened and obeyed God. Because Jonah was faithful to God, the people of Nineveh repented and began to worship God. The Ninevites asked God for forgiveness and so he forgave them.
The bottom line of Jonah's story is this: "We need to obey God."
As Christians, God speaks to us. Sometimes he may tell us to do things that we don't want to do. But, as you can see from Jonah's story, God doesn't like it when we disobey him. If we open our hearts to God and obey him in everything, he will bless us beyond our wildest dreams.
Let's start the week off with a prayer.
"Dear God,
Thank you for your Word that teaches us how to live for you. Help us to listen to you and be obedient to you in our everyday lives. Amen."
-J. Edwards Holt
Scripture quotations are from the ESV® Bible (The Holy Bible, English Standard Version®), copyright © 2001 by Crossway, a publishing ministry of Good News Publishers. Used by permission. All rights reserved. May not copy or download more than 500 consecutive verses of the ESV Bible or more than one half of any book of the ESV Bible.