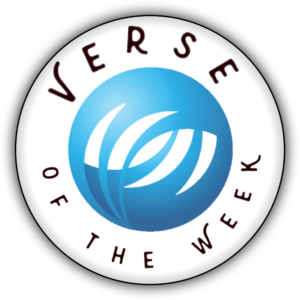 "Then the king commanded, and Daniel was brought and cast into the den of lions. The king declared to Daniel, 'May your God, whom you serve continually, deliver you!'" Daniel 6:16 (ESV)
What does this verse mean to us?
This Bible verse comes from the story of Daniel. Daniel was a servant of God and also of the king Darius. Because Daniel was faithful to God, he was made the king's highest of servants.
When this happened, the other servants became jealous of Daniel. Because they were jealous, the other servants decided they were going to watch Daniel and catch him doing something wrong.
One day, King Darius declared to his people that they should only pray to him, and to no one else. Daniel, being a servant of the one true God, knew this wasn't right. So, Daniel went inside his home and prayed to God three times a day.
The other servants were watching Daniel all the time, and one day they saw him praying inside his home. So, they ran back to King Darius and told him that Daniel had disobeyed him.
The king sent men to retrieve Daniel, and once he found out Daniel had been praying to his own God instead of the king, he had Daniel thrown into a den of lions. A huge rock was placed over the den so that Daniel could not escape.
The next day, King Darius went to the lions den to see if Daniel was still alive. To his surprise, Daniel was safe and completely unharmed. King Darius praised the one true God and punished the men who had accused Daniel by throwing them into the lion's den.
King Darius wrote to his people, declaring that all should fear the God of Daniel, the one true God.
This story is another example of why we should be faithful to God, and why we should trust him. King Darius told everyone to bow and pray to him, but Daniel knew this was wrong, and so he prayed to God anyway. Because of his trust and faithfulness, God made sure that the lions did not hurt him.
The same thing applies to us in our everyday lives. Sometimes, other people are going to tell us to do things that we know are wrong. When this happens, we should do as Daniel did and stand up for our Christian beliefs. If we stand for God, we will never fall down.
Let's start the week off with a prayer.
"Dear God,
Thank you for giving us life, and for giving us the ability to make our own decisions. Please help us to stand for you, no matter what other people say. Help us to be strong and have faith in you. Amen."
-J. Edwards Holt
Scripture quotations are from the ESV® Bible (The Holy Bible, English Standard Version®), copyright © 2001 by Crossway, a publishing ministry of Good News Publishers. Used by permission. All rights reserved. May not copy or download more than 500 consecutive verses of the ESV Bible or more than one half of any book of the ESV Bible.