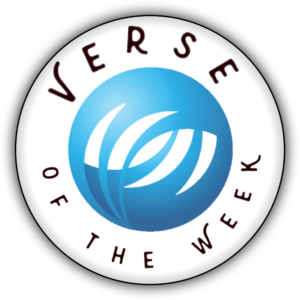 "Then the eyes of both were opened, and they knew that they were naked. And they sewed fig leaves together and made themselves loincloths." Genesis 3:7 (ESV)
What does this verse mean to us?
This Bible verse comes from the story of Adam and Eve. After God created the earth, He created Adam. When he saw that Adam was lonely, he took a piece from him and made Eve. Adam and Eve lived in the Garden of Eden, where they both walked with God.
God then created the animals, and let Adam and Eve name each of them. For a while, Adam and Eve lived in paradise on earth.
But one day, God told Adam and Eve that they could eat fruit from any tree they wanted except for one. It was the forbidden tree. Adam and Eve agreed not to eat fruit from this tree, but one day a serpent came and tempted them until they decided they would disobey God.
Adam and Eve ate the forbidden fruit. Then, they realized that they had sinned and were naked, so they hid from God. When God returned and found them, he saw that they had disobeyed him and so they were made to leave the Garden of Eden.
Though this may seem like a simple story about two people in a garden, it is much more than that. This story is God's way of explaining to us how we became sinners.
Adam and Eve had it perfect in the beginning: fellowship with God, eternal life, and a home more beautiful than any in the world. But, because of man's sinful nature, Adam and Eve gave in and disobeyed God when they were tempted by the serpent.
Some might blame Adam and Eve for the fall of man, saying that they messed it up for all of us. But, the truth is that, had we been in that situation, we all would've made the same decision as Adam and Eve. Mankind was doomed from the beginning, because sin is just in our nature.
That being said, everything changed in the New Testament when Jesus came to the earth and died on the cross for our sins. Because God sent His only Son, we can all accept Jesus and go to Heaven, a place even better than the Garden of Eden.
Let's start the week off with a prayer.
"Dear God,
Thank you for this Bible story. Thank you for what it teaches us, and how it warns us against the dangers of our sins. Please God strengthen us, and help us to call in you when we feel the urge to sin, that we may resist the devil and his temptations. Amen."
-J. Edwards Holt
Scripture quotations are from the ESV® Bible (The Holy Bible, English Standard Version®), copyright © 2001 by Crossway, a publishing ministry of Good News Publishers. Used by permission. All rights reserved. May not copy or download more than 500 consecutive verses of the ESV Bible or more than one half of any book of the ESV Bible.