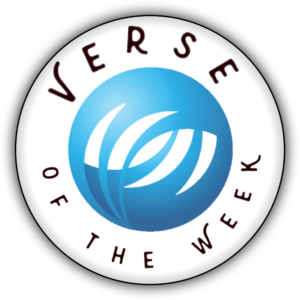 "So they took branches of palm trees and went out to meet him, crying out, "Hosanna! Blessed is he who comes in the name of the Lord, even the King of Israel!" John 12:13
What does this verse mean to us?
This Bible verse comes from a story that tells us about Palm Sunday. It also tells us how Palm Sunday got its name.
In this story, Jesus came into Jerusalem on a donkey. At first, Jesus' disciples didn't understand why he came into town on a donkey, but then they remembered what had been written in the Old Testament:
"Fear not, daughter of Zion; behold, your king is coming, sitting on a donkey's colt!"
As Jesus rode into town, a great crowd came to see him. The crowd had heard stories of Jesus performing miracles, and so they gathered to meet him. As he came into town, they glorified him with branches of palm trees. They bowed to him and praised him, shouting "Hosanna! Blessed is he who comes in the name of the Lord!"
The interesting thing about this story is that these people, the people who bowed and praised Jesus as he rode into town, were the very same people that crucified on the cross just a week later.
That might make us ask: Why did the people turn on him? Well, the Bible explains it this way.
The Jews, the people of Jerusalem, were the ones that greeted Jesus as he came into town. They were impressed by what they had heard of his miracles, so they praised him. However, the Jews had very strict laws that they had to live by, and according to those laws, Jesus had to die because he claimed to be the Son of God. The Jews didn't believe Jesus was the Son of God; they believed he was a false prophet and so they crucified him. Many of the authorities and people believed in Jesus, but they didn't tell because they were afraid and ashamed.
John 12:43 says that the people betrayed Jesus because they loved the glory that comes from men more than the glory that comes from God. As Jesus explained to us, if we love and serve him, the world will not love us. People are unreliable and we cannot always count on them; even Jesus was betrayed by his close friend and disciple Judas. However, even if we can't trust man, if we put our faith in God and serve Him, we know that he will never let us down.
Let's start the week off with a prayer.
"Dear God,
Thank you for the Easter holiday. Thank you for what it means to us and for what it means to you. Thank you for sending Jesus to die on the cross for our sins. Please God help us to trust in you above everything else. Amen."
-J. Edwards Holt
Scripture quotations are from the ESV® Bible (The Holy Bible, English Standard Version®), copyright © 2001 by Crossway, a publishing ministry of Good News Publishers. Used by permission. All rights reserved. May not copy or download more than 500 consecutive verses of the ESV Bible or more than one half of any book of the ESV Bible.