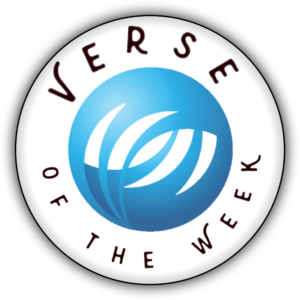 "And as they continued to ask him, he stood up and said to them, 'Let him who is without sin among you be the first to throw a stone at her.'"John 8:7
What does this verse mean to us?
This Bible verse comes from a story durning the time that Jesus was here on earth. In this story, Jesus went to the Mount of Olives. There, he taught all of the people at the temple.
The Pharisees soon came and brought to Jesus a woman who had committed adultery. They told Jesus that this woman had sinned, and that the Law of Moses declared that they must stone her.
Jesus bent down and started writing on the ground. When the Pharisees kept asking him what to do, he simply said: "let he among you who is without sin cast the first stone." When the Pharisees heard this, they left because they knew that they all had sinned.
Jesus spoke to the woman and told her that she would not be condemned for her sins, and that she could go.
In this story, the Pharisees were testing Jesus, hoping to catch him saying something wrong. But, to their surprise, Jesus had exactly the right response, calling them out on their own sins. The Pharisees wanted to stone this woman for her sin, but at the same time didn't realize that they themselves were also full of sin.
Sometimes in our lives, we judge others for their sins. When we feel likes judging someone else, we should take a look at the sin in our own lives first. As we will come to see, we are all sinners and have fallen short of God's glory.
But, as this story shows us, Jesus forgave the woman who committed adultery, just as he has forgiven all of us for our sins.
Let's start the week off with a prayer.
"Dear God,
Thank you for this Bible story that shows us how incredible Jesus is. Thank you God that your Son died on the cross so that we all could be forgiven, no matter what we've done. Amen."
-J. Edwards Holt
Scripture quotations are from the ESV® Bible (The Holy Bible, English Standard Version®), copyright © 2001 by Crossway, a publishing ministry of Good News Publishers. Used by permission. All rights reserved. May not copy or download more than 500 consecutive verses of the ESV Bible or more than one half of any book of the ESV Bible.