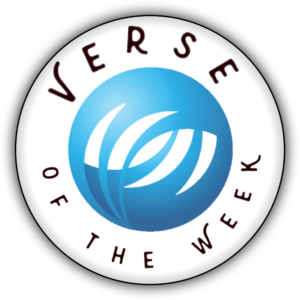 "In the beginning, God created the heavens and the earth." Genesis 1:1 (ESV)
What does this verse mean to us?
Genesis 1:1 is the first verse in the Bible, and it describes the Creation of the world. In the beginning, God said "Let there be light," and then there was light. God separated the light and darkness and called the light "day", and the darkness "night". After this, there was night and morning that made up the first day.
Next, God separated the water and ground from the sky. This was on the second day.
On the third day, God created plants and trees, and the ground bore vegetables, and the trees and plants bore seeds. God was happy, for He saw that it all was good.
On the fourth day, God created the sun and the moon, and also the stars. He created the sun to rule over the day, and the moon to rule over the night.
On the fifth day, God created all the animals, from fish and creatures in the sea, to all animals on land and birds in the sky.
On the sixth day, God created man. He created man in his own image and told him to go and multiply, and fill the earth. He gave man dominion over all the creatures of the earth.
On the seventh day, God finished his work and saw that it was good, so He rested. God blessed the seventh day and made it holy, because He rested on this day from his work of Creation.
This story teaches us everything we need to know about Creation, and the beginning of the earth itself. It shows us how God, and only God, was able to create something from nothing.
The origin of our universe is in this very verse. God created us in his image, so that we may come to know Him in our lives. As Christians, we can honestly say that we know the true origin of our universe. We can proudly say that God created everything, and He created it all according to His purpose.
Let's start the week off with a prayer.
"Dear God,
Thank your for your Word. Thank you for what it teaches us. Thank you Lord that, as Christians, we are able to learn all that we need to know by reading the Bible. Please help us to study your Word each day, that we might grow closer to you. Amen."
-J. Edwards Holt
Scripture quotations are from the ESV® Bible (The Holy Bible, English Standard Version®), copyright © 2001 by Crossway, a publishing ministry of Good News Publishers. Used by permission. All rights reserved. May not copy or download more than 500 consecutive verses of the ESV Bible or more than one half of any book of the ESV Bible.