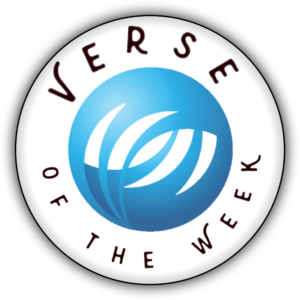 "Jesus wept." John 11:35 (ESV)
What does this verse mean to us?
This Bible verse is the shortest in all of the Bible. When I was a child in church, we were given verses to memorize each week, and at the end of the week, we had to say them aloud in front of our Sunday school class. I remember that kids were always wanting to choose John 11:35 as their memory verse, but we were always told we could pick any verse but that one. Everyone chose it because it was the shortest, and the easiest to memorize. That is my first memory of John 11:35.
But the question I always had was: why was Jesus weeping? What was he sad about? Besides being the shortest verse in the Bible, what else did this verse mean?
This Bible verse comes from a story about a man named Lazarus. Jesus and Lazarus were friends, and Lazarus lived with his sisters Mary and Martha. Jesus was friends with all three of these people, and they were very dear to him. Jesus visited Mary and Martha, and taught them about God and His Word.
One day, Jesus went off to Perea with his disciples. Not long after he left, Lazarus became very sick. Mary and Martha sent Jesus a message, telling him that Lazarus was sick. When Jesus received the message, he said that, if Lazarus were to die, it would be for God's glory.
Jesus stayed in Perea for two more days, and then he told his disciples that it was time to return to Judea, which was where Mary, Martha, and Lazarus lived. Jesus' disciples did not want him to return to Judea, as there were people there that wanted to stone him for claiming to be the Son of God. But Jesus told them that he must return to Judea because his friend Lazarus was asleep, and he had to wake him. Many thought that Lazarus was just sleeping, but Jesus informed them that he was dead.
After Lazarus had been dead for four days, Jesus went to his tomb and Mary came there to meet him. Martha was there as well, and many of their friends were there to comfort them in their time of loss. Martha told Jesus that if he had been there, Lazarus would not have died. She then began crying and when she did, Jesus was deeply moved and began crying as well. Many knew that Jesus loved Lazarus, and they also knew of Jesus' miracles, so they wondered why Jesus had decided not to save his friend from dying.
Jesus told Martha to move the stone away from her brother's tomb. When the stone was moved, Jesus called out to God and then told Lazarus to come out. Lazarus, who had been dead, came out of his tomb in his burial clothes.
The people were amazed. They knew that Jesus was capable of great miracles, but they had not expected anything like this. Never had they seen anyone demonstrate such power over death!
So, this verse is not just the shortest verse in the Bible, it also comes from an incredible story of just one of Jesus' miracles. Though many questioned Jesus' decision to let Lazarus die, it turned out that Jesus had a good reason for doing so. By letting Lazarus die instead of just healing him, Jesus showed the people that he had the power to not only do miracles, but even to conquer death.
Let's start the week off with a prayer.
"Dear God,
Thank you for your Holy Word. Thank you for all the miracles that you did and that you still do, even today. Help us to trust and believe in you in all that we do. Amen."
-J. Edwards Holt
Scripture quotations are from the ESV® Bible (The Holy Bible, English Standard Version®), copyright © 2001 by Crossway, a publishing ministry of Good News Publishers. Used by permission. All rights reserved. May not copy or download more than 500 consecutive verses of the ESV Bible or more than one half of any book of the ESV Bible.