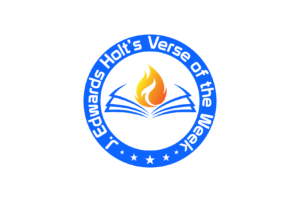 "Do not be conformed to this world, but be transformed by the renewal of your mind, that by testing you may discern what is the will of God, what is good and acceptable and perfect." Romans 12:2 (ESV)
What does this verse mean to us?
This verse comes from the book of Romans, wherein the apostle Paul writes about salvation and how to be saved. Paul went around to many nations, preaching the gospel of Jesus Christ. Most of Paul's message is about Jesus, and how he came to save the world from our sins. Along the way, Paul gives much advice and many words of wisdom for us to go by in our lives.
Having once been a persecutor of Christians, Paul knew all about sin and the dangers it presented. Through Christ, Paul saw the error of his ways and was transformed from Saul, killer of Christians to Paul, Apostle of Christ.
After Saul became Paul, he went into all the nations to preach the gospel of Christ. Many people learned from him, and Luke even wrote the book of Acts based on what Paul told him about his life.
Luke was a doctor with a great reputation for helping the sick. Luke and Paul had a history together; they had been friends earlier in their lives. Later in his life, Paul was taken to prison. Luke visited Paul while he was in prison and learned much from him.
While in prison, Paul taught Luke all about his life and the things he had seen and done. He taught Luke not to conform to the ways of the world, but to stand up for his faith. Paul was eventually executed for his preaching, and Luke was there to witness it. He may have faced hard times, but Paul was willing to stand up for his faith, even though it eventually cost him his life.
When Paul tells us not to conform to the ways of this world, he's telling us not to give in to our sinful ways. As Christians, we will know right from wrong, and so the devil will tempt us more than he will tempt those who are not believers.
However, God wants us to stand strong in the face of temptation. In this world, it's easy to give in and do what other people are doing. Many times we are pressured by others to conform to their ways. But, Jesus did not give in and conform to the ways of sinful man, and he doesn't want us to, either.
As we see in the Bible, there were times where Jesus himself was tempted to give in and conform to the ways of the world. Jesus was tempted by the devil multiple times, and we can imagine that the people around him tried to make him turn to their ways, as well.
This verse also encourages us to discern what is right and what is wrong. Sometimes, it's hard to tell those two things apart, but if we pray and ask God to give us wisdom and insight, the Holy Spirit will teach us how to know good from bad.
When this verse speak of "a renewing of our mind", it is referring to the changes that will occur inside us when we accept Jesus into our hearts. Through His glory, we will be transformed from the inside out, so that others may see His perfect light through us.
Let's start the week off with a prayer.
"Dear God,
Thank you for the great example you have set for us through your Son Jesus Christ. Though we are not perfect, help us to show Him to everyone that we meet. Help us to share the light of Jesus with the world, that they might come to know you. Amen."
-J. Edwards Holt
Scripture quotations are from the ESV® Bible (The Holy Bible, English Standard Version®), copyright © 2001 by Crossway, a publishing ministry of Good News Publishers. Used by permission. All rights reserved. May not copy or download more than 500 consecutive verses of the ESV Bible or more than one half of any book of the ESV Bible.