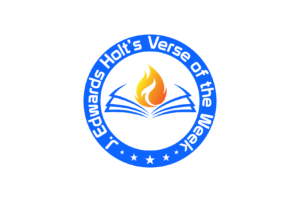 "But he answered, "It is written, 'Man shall not live by bread alone, but by every word that comes from the mouth of God.'" Matthew 4:1 (ESV)
What does this verse mean to us?
This Bible verse comes from the story in which Jesus was tempted in the desert. Some people may not know this, but even Jesus faced temptation at times. Jesus was the Son of God, but he was also human, so he had the same feelings and desires that we have.
One day, Jesus was led into the wilderness by the Holy Spirit. After forty days and forty nights with no food, the devil came to Jesus and said: "if you are the Son of God, turn these stones into bread."
Jesus replied by saying: "Man shall not live by bread alone, but by every word that comes from the mouth of God." The devil didn't like that Jesus resisted him; he actually believed that he could prove Jesus to be a sinner by tempting him.
So, the devil decided to take Jesus to the holy city. As Jesus sat at the top of the temple, the devil said: "If you are the Son of God, throw yourself down, for it is written: 'He will command his angels concerning you, and on their hand they will bear you up, lest you strike your foot against a stone.'"
Jesus answered him by saying: "Again it is written, 'You shall not put the Lord your God to the test.'" We can assume the devil was getting frustrated at this point. He wanted to trick Jesus, but he just couldn't seem to do it.
Next, the devil took Jesus to a high mountain and showed him all the kingdoms of the world. He said to him: "All these I will give to you, if you fall down and worship me." This would have been a tempting offer, as all Jesus had to do was bow to Satan and he would gain the whole world.
Jesus replied, saying: "You shall worship the Lord your God and Him only shall you serve." Jesus knew that God was the only one that we should worship, and he wasn't certainly not going to bow before Satan. One part of the Bible even says that no one can serve two masters, that we can only love one and hate the other.
The devil decided to give up. He just wasn't able to tempt Jesus the way he had hoped. The devil was afraid of God, so hearing His Word caused him to run away.
Some people think that, because Jesus was perfect, he never knew what it was like to be tempted, or to want to sin. Well, this story proves them wrong. Not only was Jesus tempted once, but we see in these verses that he was tempted many times.
Having been forty days and forty nights without food, Jesus was very hungry and thirsty. When the devil told him to turn the rocks into bread, it would have been easy for Jesus to do just that. As God's Son, Jesus was able to do anything he wanted. But, instead of giving into temptation, Jesus set an example for us by resisting the devil.
How was Jesus able to resist the devil? He was able to resist the devil's temptation through the Word of God. Jesus used scripture to fight the devil, and eventually the devil gave up and went away. As this story shows us, the Holy Word of God is very powerful.
As Christians, we too will be tempted by the devil. When we face temptation, we should do as Jesus did and fight the enemy with scripture. The devil will continue tempting us, but if we keep repeating God's Word, eventually the devil will get tired and leave us alone.
Let's start the week off with a prayer.
"Dear God,
Thank you for sending your Son to, not only die on the cross for us, but also to set an example for us in our lives. Thank you Lord for your Holy Word that teaches us how to fight against the devil. Help us to keep your Word close to us, that we may not fall into temptation. Amen."
-J. Edwards Holt
Scripture quotations are from the ESV® Bible (The Holy Bible, English Standard Version®), copyright © 2001 by Crossway, a publishing ministry of Good News Publishers. Used by permission. All rights reserved. May not copy or download more than 500 consecutive verses of the ESV Bible or more than one half of any book of the ESV Bible.