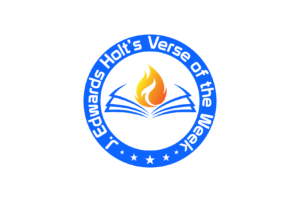 "And he said to them, 'Go into all the world and proclaim the gospel to the whole creation.'" Mark 16:15 (ESV)
What does this verse mean to us?
This Bible verse comes from a story in the Bible that takes place right after Jesus was resurrected. As we know, Jesus was crucified on the cross and rose from the dead after three days.
After his resurrection, he appeared to his disciples. When he appeared to them, he told them to go out into all the world and preach the gospel, so that all may be saved. He told them that whoever believes and gets baptized will be saved, and those who don't believe will not be saved.
Jesus' disciples were loyal to him and they knew that he was the true Son of God, so they did exactly as he told them. Jesus knew that his disciples would face many challenges along the way, but he also knew that God would be with them at every moment, taking care of them.
Before leaving, Jesus told the disciples that they would be able to do great things in his name, things like casting out demons, speaking in new tongues, picking up snakes with their hands, drinking deadly poison without being harmed, and even healing the sick.
After this, Jesus was taken up into Heaven to sit at the right hand of God. Just as he had instructed, Jesus' disciples went out into the world to preach the gospel. As Jesus promised, the disciples were able to perform great miracles, with God's help, to confirm their preachings.
Even though Jesus left and could no longer be with his disciples physically, before he left he promised that he would always be with them in spirit. Jesus may have returned home to Heaven, but he left his disciples the Holy Spirit, who would be their comforter and would watch over them. God, Jesus, and the Holy Spirit are all the same—so, when Jesus left, he would be gone but at the same time, still be in the presence  of his disciples.
This message from Jesus is also known as the Great Commission. At the time Jesus was talking specifically to his disciples, but he also meant this message for us—his modern followers and disciples. As Christians and believers in Christ, it is up to us to go out into all the world and preach His Word.
While some of us may not be able to go to other places of the world, we can still spread the good news within our own cities and communities. People all over the world need to hear God's Word, but people nearby are also in just as much need. Wherever we are, wherever we go, it is important that we preach the gospel of Jesus Christ to everyone.
Think about this: when we hear good news, the first thing we want to do is go and share it with other people. It's not very often that we hear someone say "I hate to be the bearer of good news…". Why? Because it's only normal to want to tell good things to others. As Christians, we have the best news of all to tell. We have the news that Jesus Christ came to earth to die on the cross for our sins, that we might all be saved. Because Jesus did this, we can spend eternity with him in paradise.
So my advice to all Christians is this: go out and tell everyone you can find about your salvation. Go out and tell people in your neighborhood, in your hometown, or overseas if you feel the calling. In modern times, television and social media are great ways to spread the Word of God. So if you don't want to leave your home, spread the good news on Facebook, Twitter, or any other social media site.
For example, I am not someone who is comfortable with speaking to large crowds, small crowds, or anyone for that matter. But, I have always liked to write, so I feel that it is important for me to spread God's Word through my writing. Others have different gifts, such as preachers, musicians, or missionaries. What ever your talent, you should use it to glorify God's kingdom. No matter how you do it, God wants us to spread His good news to others.
Let's start the week off with a prayer.
"Dear God,
Thank you for giving us the Bible to teach us. Help us to take what we learn and share it with others, whether that be across the world or right her at home. Help us to share the gospel everywhere we go and with everyone that we meet. Amen."
-J. Edwards Holt
Scripture quotations are from the ESV® Bible (The Holy Bible, English Standard Version®), copyright © 2001 by Crossway, a publishing ministry of Good News Publishers. Used by permission. All rights reserved. May not copy or download more than 500 consecutive verses of the ESV Bible or more than one half of any book of the ESV Bible.