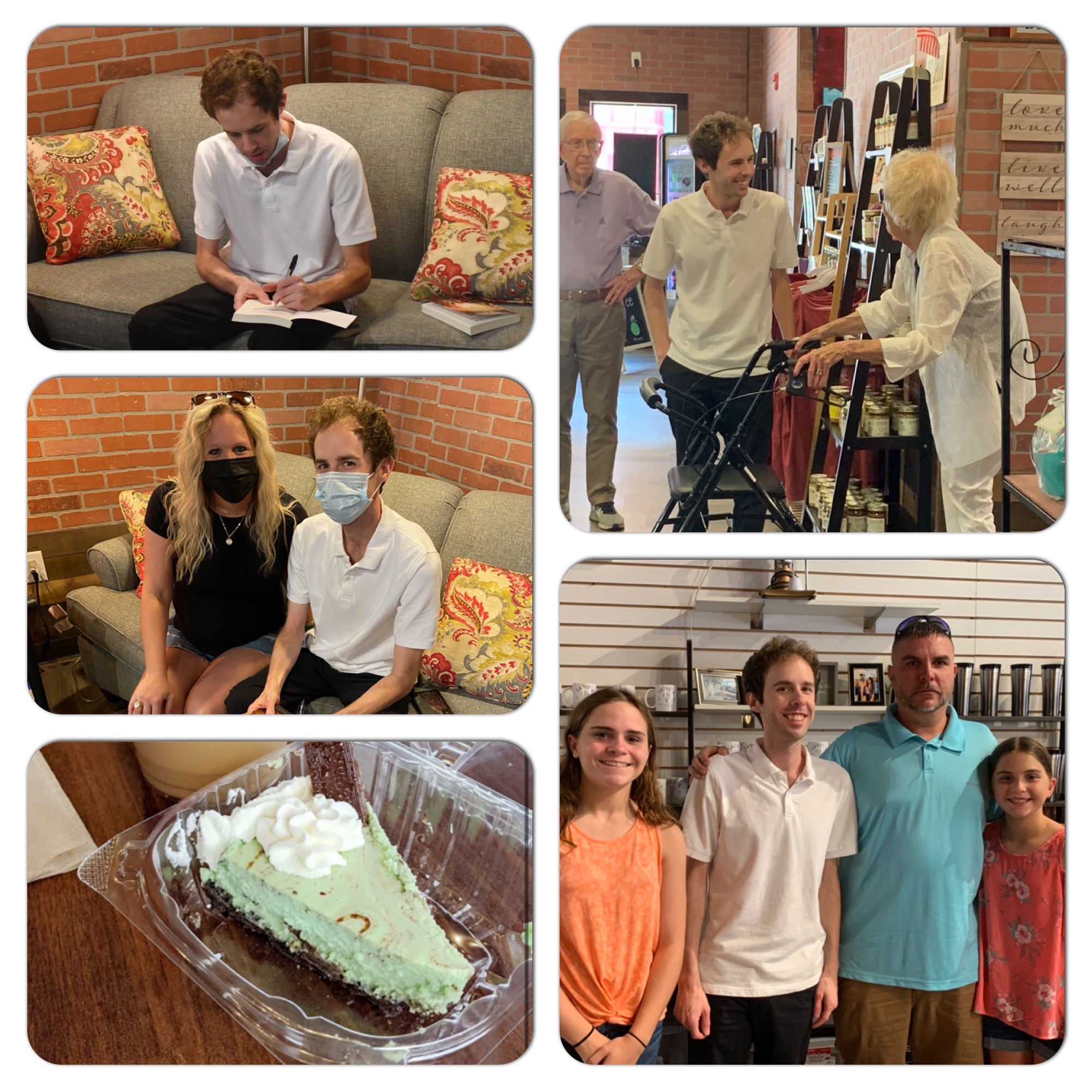 This past weekend I had the pleasure of signing books at Sadie's Coffee Corner, a local cafe in the small town of Henderson, North Carolina. I chose to have my book signing in Henderson, not just because it's the town I was raised in, but because I heard people talking about a hidden gem in the downtown area. "You should really check out Sadie's!", or "There's this great coffee shop downtown!", are things I heard a lot from friends who live in or around the city.
After finally visiting Sadie's Coffee Corner once for myself and seeing that the coffee, food, and atmosphere lived up to the hype, I decided to have my next book signing there. The owner and manager were more than gracious and worked with me to plan an event that would safely bring in members of the community.
My hope was to not only bring awareness to my books and author brand, but to get the locals to come out and support a thriving small business that some of them didn't even know about. I was pleasantly surprised with the outcome, too, as people from various surrounding counties came out to have their books signed and show their support. It was a time of great fun and fellowship — something we undoubtedly need in these challenging times. Families and individuals came from all over the state and united over two of their favorite things: books and coffee!