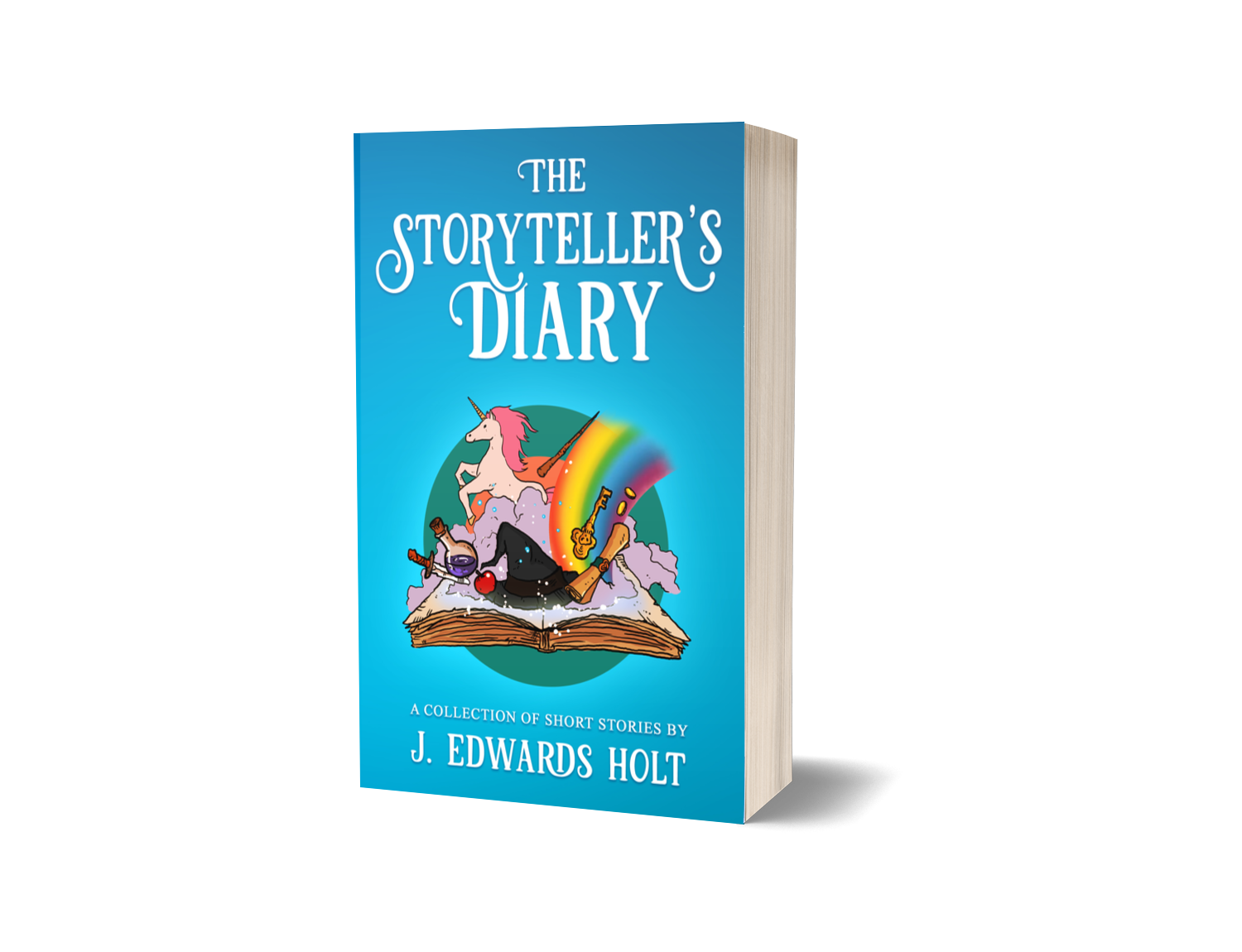 Published in April, 2019, "The Storyteller's Diary" is my fourth young adult novel and my fifth literary work.
Whether you're looking for mystery, adventure, light-hearted laughs, or even a something on the scarier side, "The Storyteller's Diary" has it all! Set in the fantasy world of my "Little Men, Big Treasures" trilogy, this collection of short stories includes over a dozen tales, featuring all kinds of fantastic mythical creatures like dragons, wizards, elves, and much, much more!
Follow the link below to order your copy on Amazon!
Copyright © 2020 J. Edwards Holt. All rights reserved.