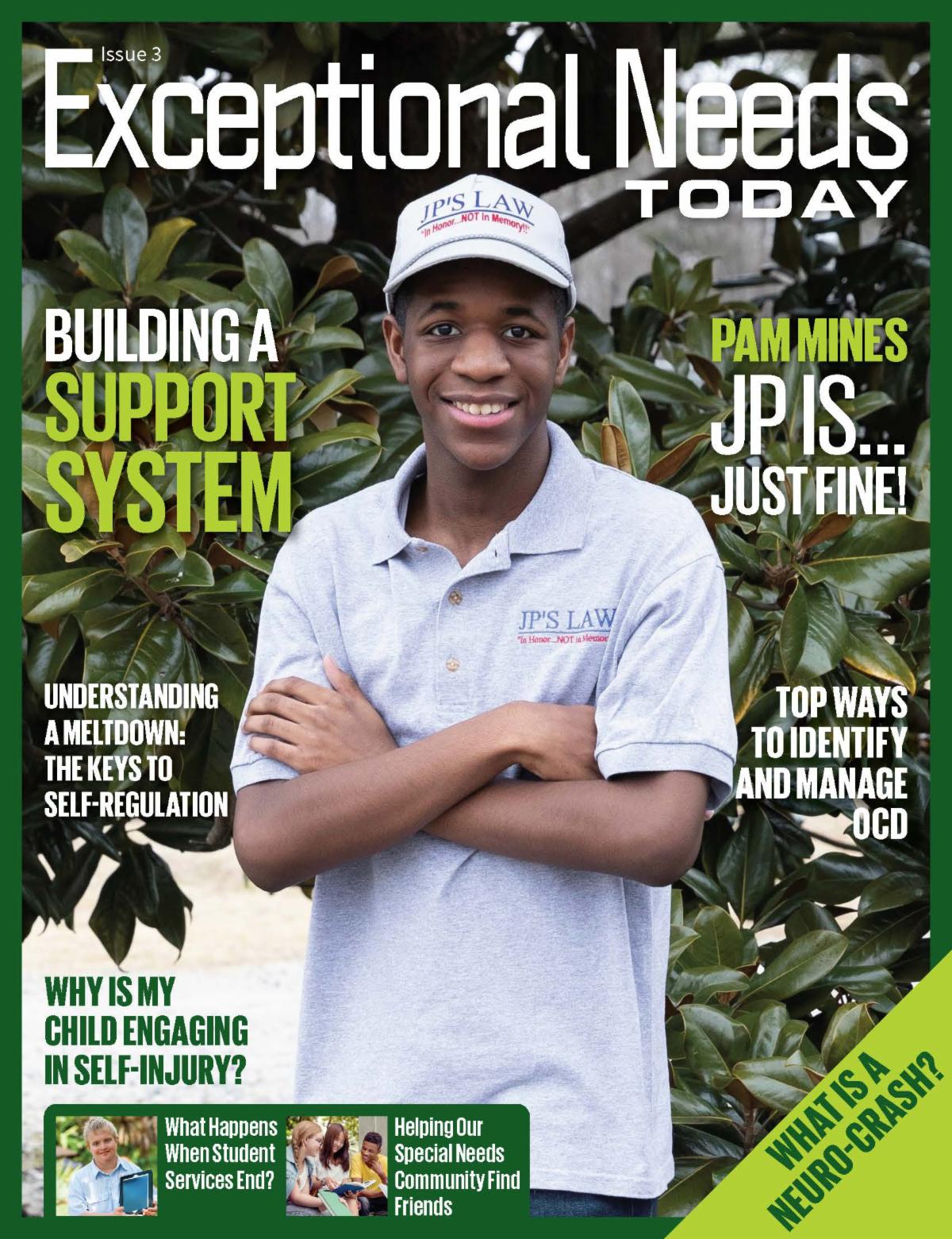 I'm excited to announce that I'm now writing for Exceptional Need Today, an online magazine that provides help and support for individuals and families with mental or physical illnesses. Click the image above to be taken to the May, 2021 issue! My article, "Top Ways You Can Identify and Manage Obsessive-Compulsive Disorder", is on page 36.
Most people don't know that I've been battling mental illness nearly my whole life. Since the age of ten, Tourette's, anxiety, and obsessive compulsive disorder have made for difficult times. The latter part of elementary, middle school, high school, and even college were a struggle for me as I was constantly in and out of therapy. Along with my faith, it was through intense therapy, medication, and exceptional needs advocates like Amy KD Tobik that I was able to navigate through those difficult times. So naturally I was thrilled when I was asked to write for Exceptional Needs Today.
I've always wanted to help others that may be going through something similar but I never really cared to be a psychiatrist or a counselor. Instead I felt the calling to be a writer and I've incorporated some of my own experiences into my writing. Most of my stories feature themes of characters who have to face problems and overcome them. Some deal with those who aren't confident in themselves and seek validation, only to find out that they were who they needed to be all along. There are plenty of other examples as well, such as characters who worry too much, obsess over things, and deal with various forms of anger and depression.
That's why it delights me to partner with a publication like Exceptional Needs Today — because, like everything I write, it aims to not only entertain, but to educate and encourage others. In the world we're living in, it's more important than ever to spread love instead of hate, and to build others up instead of tearing them down.
Before I end this post, I want to offer some advice to that has a mental or physical illness that's untreated: Don't be ashamed!  Go out and get help. Find a therapist or a doctor or anyone that's willing to listen. You're not crazy or weird — you're just different from the norm. And who wants to be normal, anyway?