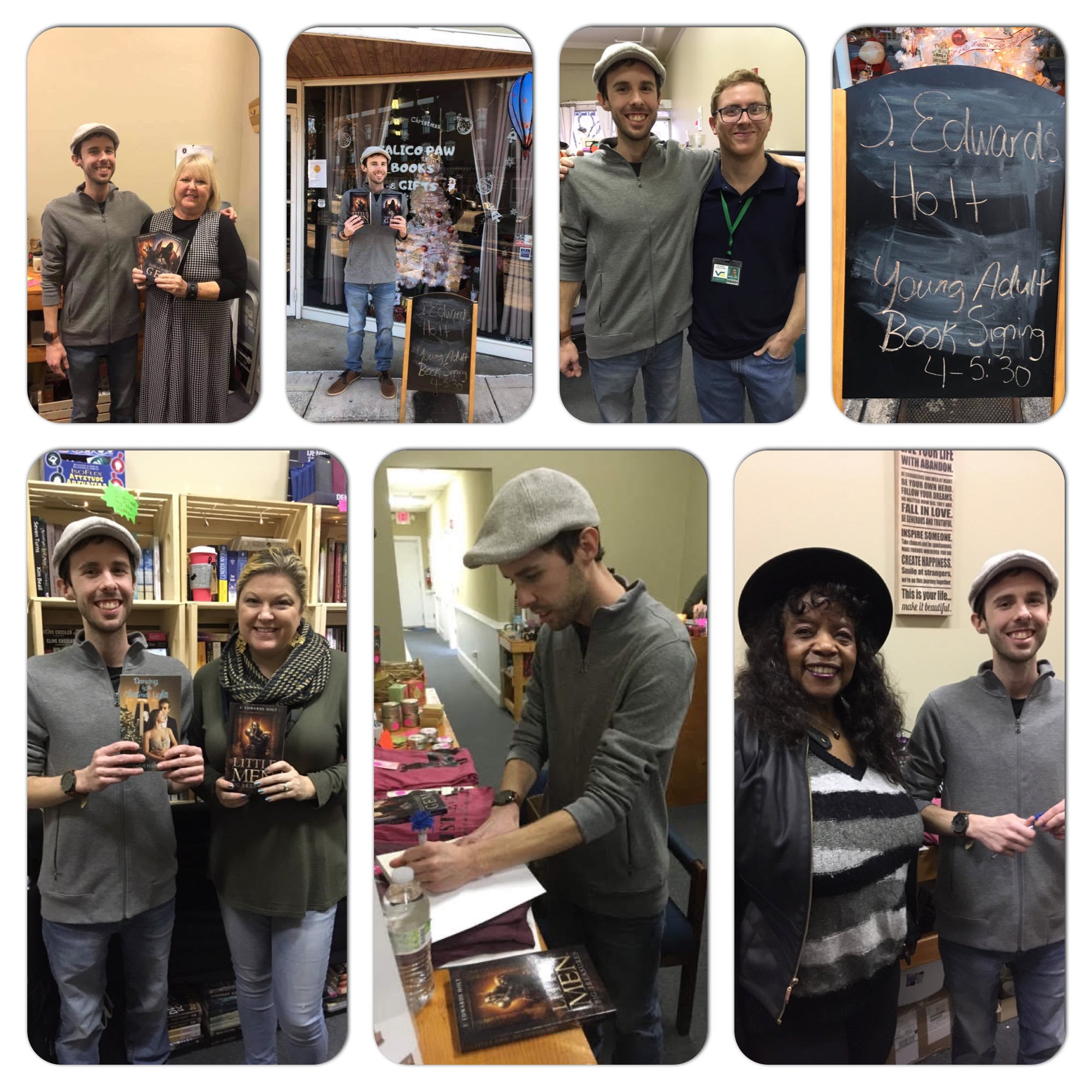 Last week I had the pleasure of having my first book signing. It was at a small, hidden gem – a local store in Henderson, North Carolina called The Calico Paw. The owner of the store, Angie Ellington, happens to be an author herself.
Thanlfully, Angie was kind enough to host a book signing that had an amazing turnout! I got some great photos, gave autographs to some great people, and even sold out of books!
Before the signing, we recorded an episode of Angie's podcast, The Calico Cafe, which can be heard below.